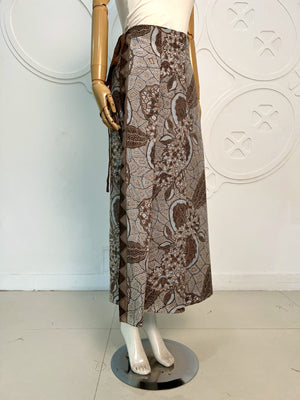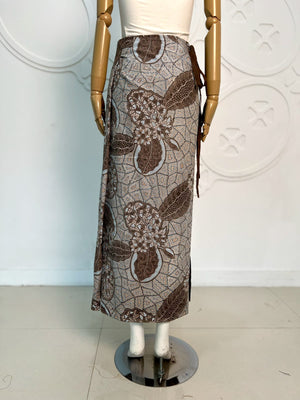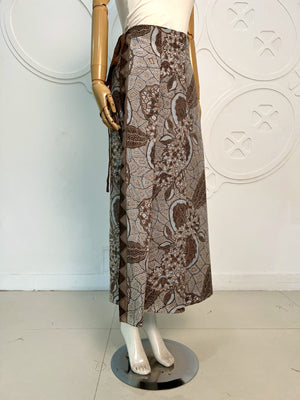 Uncut Pleated Sarong Skirt in Handdrawan Batik
Uncut hand-drawn batik (Tulis) sewn into a ready-to-wear sarong (wrap skirt) with large pleats. 
100% Silk, naturally dyed
Only 1 is available in this motif, but there are many other batiks to choose from. This can also be purchased unsewn (as a whole batik textile) 
Please contact us for more info. E-mail to rengganis.info@gmail.com or WA 081802231222.