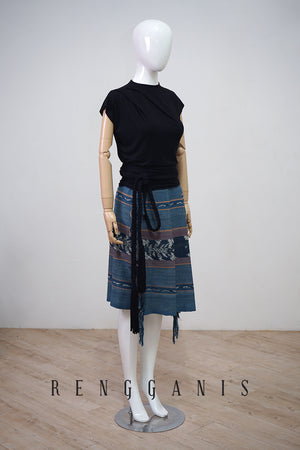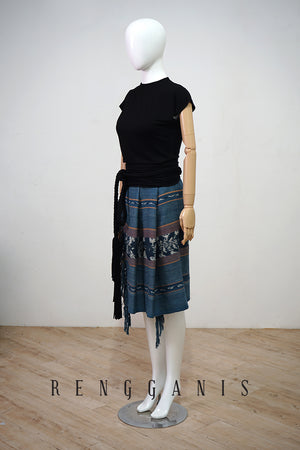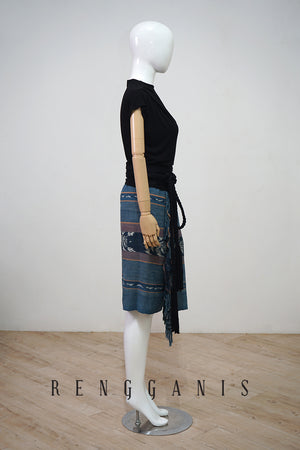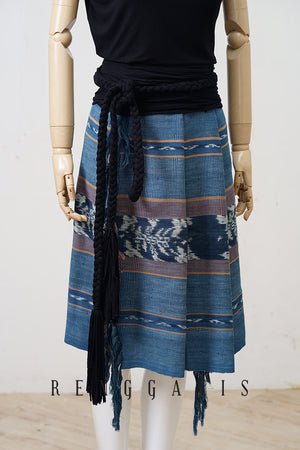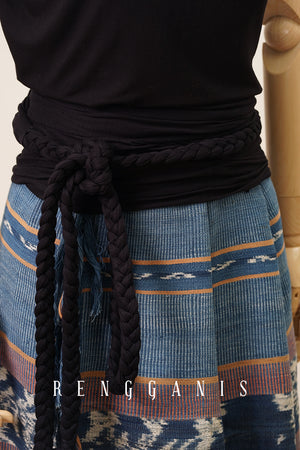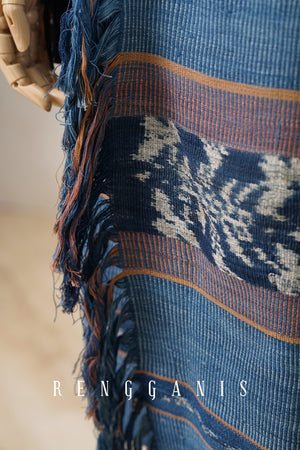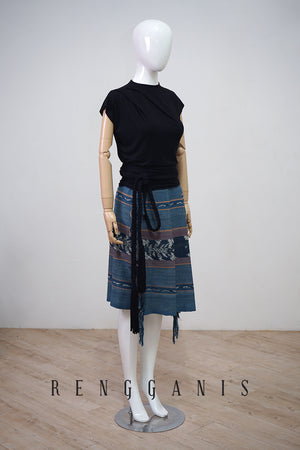 Uncut Tenun Sikka Short Pleated Skirt
Uncut handwoven ikat sewn into a ready-to-wear wrap skirt with large pleats. 
100% cotton, naturally dyed, from Sikka.
This exact motif is sold, but there are many other ikats to choose from. Click here for the options. 

Worn with the Plain Tari Top with the signature Knit Obi Belt, available in many colors: Black, Red, Maroon, Navy Blue, and Tan (Light Brown). 
Please contact us for more info. E-mail to rengganis.info@gmail.com or WA 081802231222.