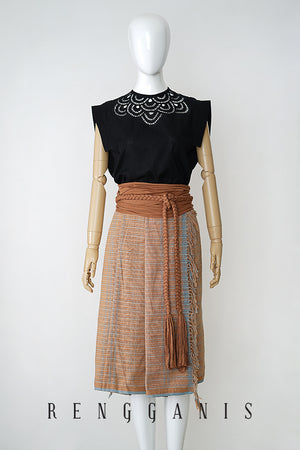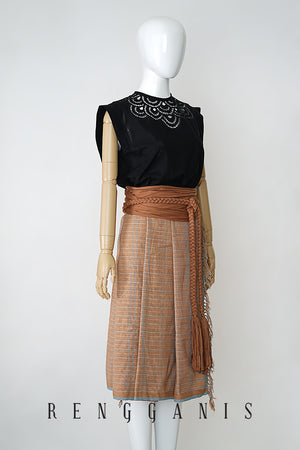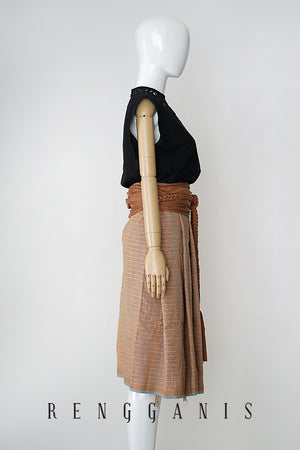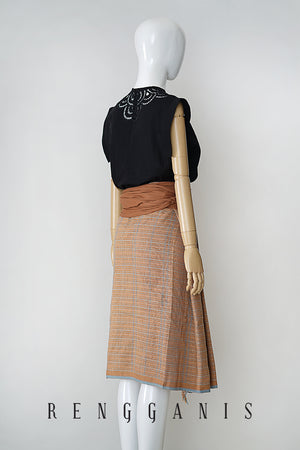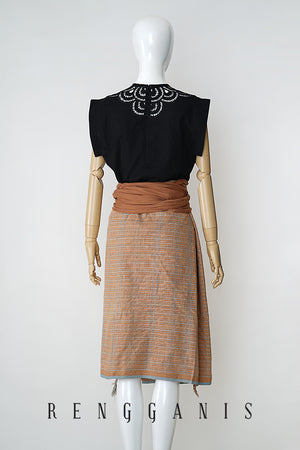 Uncut Baduy Suat Songket
This is one of the ways to wear a handwoven sarong. It can be styled like this from an uncut and unsewn piece of sarong, but if you want practicality, we can have it tailored into a ready-to-wear pleated skirt (also uncut). 
Sisik Top is available in size S-XXXL. This may be requested with sleeves and in other colors depending on fabric availability.
Knit Obi Belt is available in many colors: Black, Red, Maroon, Navy Blue, and Tan (Light Brown). Other custom colors can also be requested depending on availability at a minimum purchase of 3 pieces. 
This handwoven naturally dyed Suat Songket sarong from Baduy is one-of-a-kind and is still available. 
Note : Prices of each item can be seen on the product pull-down menu. Please contact us for custom requests. E-mail to rengganis.info@gmail.com or WA 081802231222.