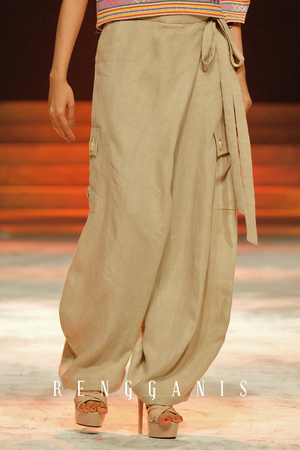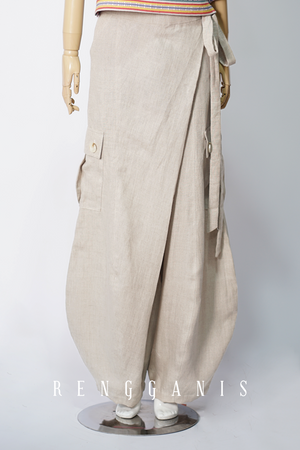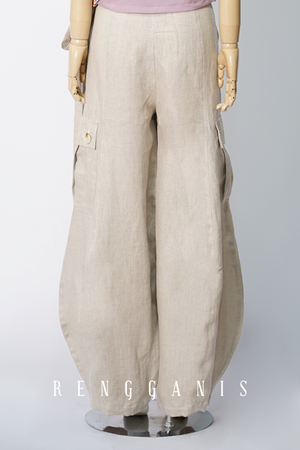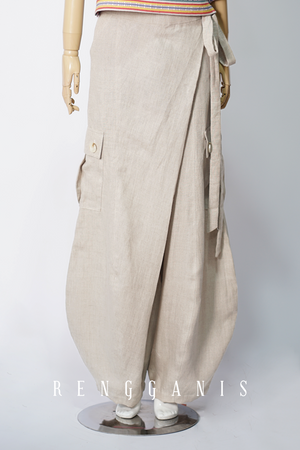 Cargo Balloon Tie Pants in Linen
A combination of my old designs: Tie Pants (because of the asymmetrical flap), Balloon Pants (because of the balloon shape on the bottom) which I wear almost every day, and Cargo Pants (because of the pocket style)… this one is now my new favorite! It's made of genuine high quality linen (imported) which gets softer as you wear it more often, but doesn't wear out over the years like cotton, that's why I love real linen so much. And there is so much to say about competing with all the fake linens out there… as it's a real struggle to convince the consumers that most linens you find online that are cheap are either actually just cotton or polyester. But what can I do? I just believe in honesty and using the best materials will eventually gain the trust from the best of the consumers : those who care about quality.
100% Pure Linen

Can be pre-ordered in other colors too, depending on fabric availability.
This can also be pre-ordered in cotton fabric for a more affordable price.
Made to order, delivery time 2-4 weeks excluding shipping time.
Contact us by email rengganis.info@gmail.com or Whatsapp +62-81802231222 for further questions.