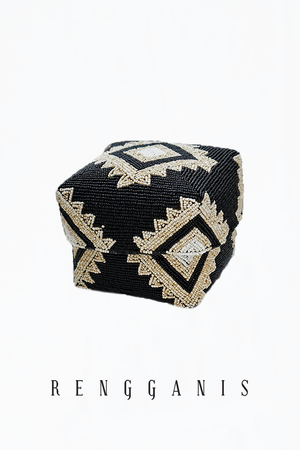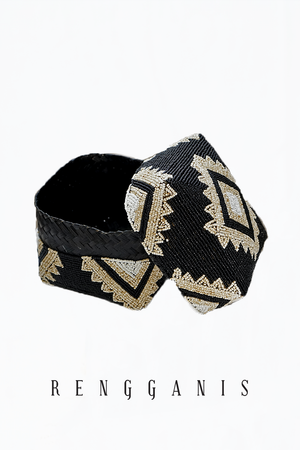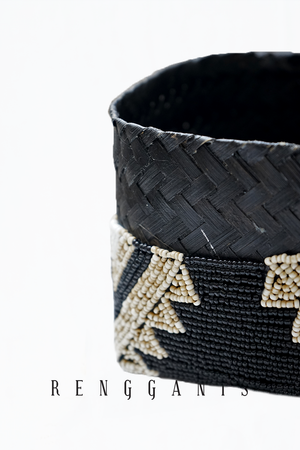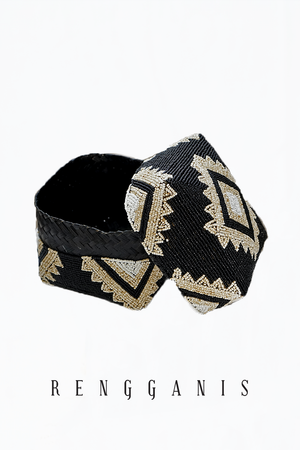 Besek Manik Black Medium Square
Besek is the Indonesian term for traditional baskets made of plaited bamboo, or other similar materials, and Manik is the Indonesian term for beads. These bamboo baskets are decorated with beadwork individually made by hand in contemporary ethnic motifs.

Buy for home decor or as packaging for gift giving : choose from large size to fit an authentic traditional textile, medium size for accessories such as scarves or obi belts, or small for jewelry.
Measurements : 18.5 x 18.5 x 15 cm