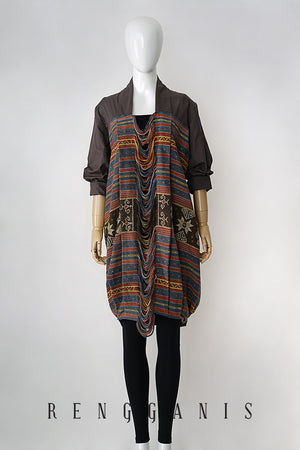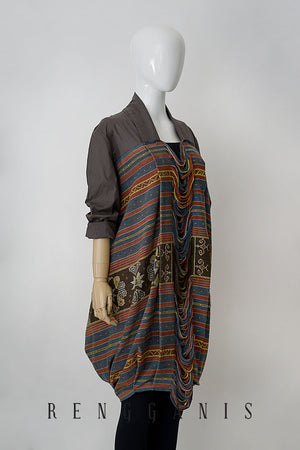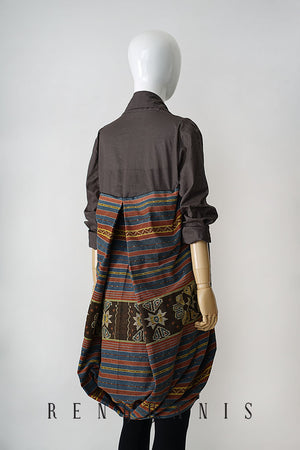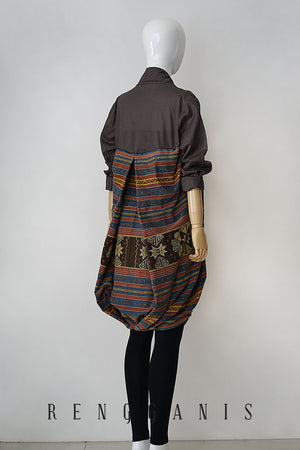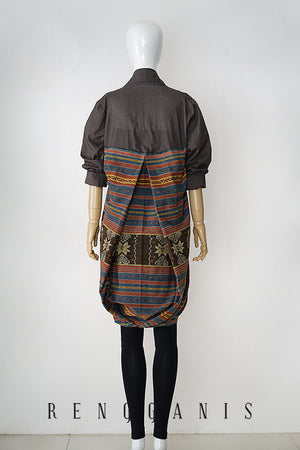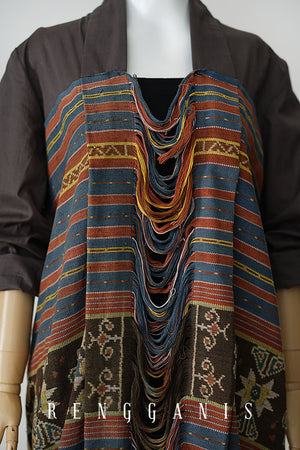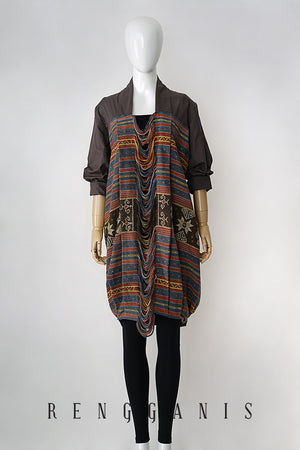 Uncut Palu'e Sikka Dress
Freshly handwoven naturally dyed sarong from Palu'e, Sikka, NTT, which the excess thread from the weaving process on the loom has not been cut yet, instead is used as a decorative element of this balloon style dress. The uncut sarong is sewn together with a cotton "half" kebaya. The unique fold at the back gives flexibility for any average-sized sarong to be adjusted for any size.
This item is one-of-a-kind and is sold. Please contact us to find out if there are other available colors or motifs. E-mail to rengganis.info@gmail.com or WA 081802231222.